The Google search most correlated (r=0.96) to "madeleine cake" is "my cat loves me".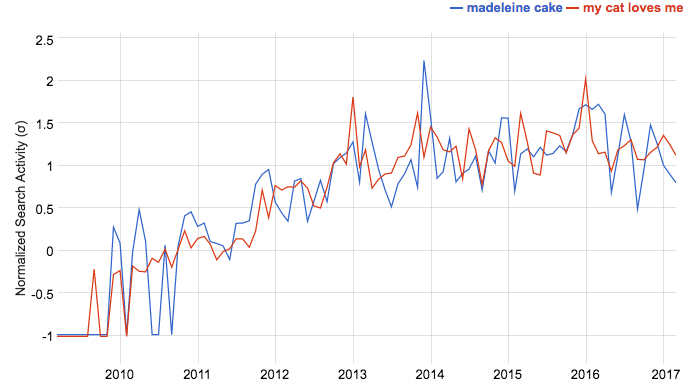 My quest is over. A cat's love must be the secret ingredient of Madeleines!
It makes total sense, Neige already helped me make jam last year.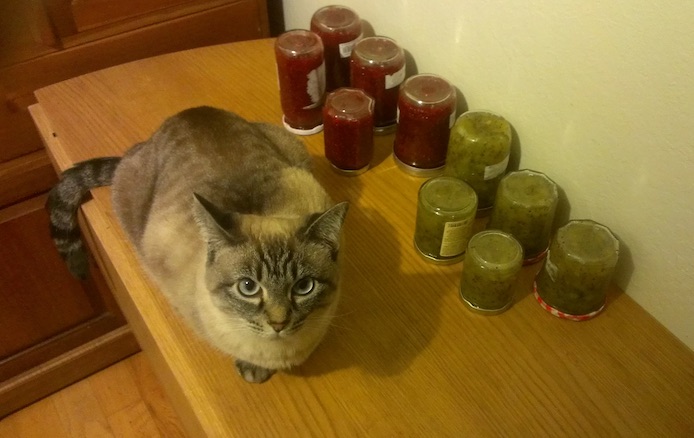 Explore at Google Correlate but remember that correlation does not imply causation.